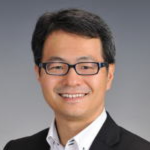 Biography
Since starting his office with his partners in 1998, Mr. Fumiaki Isogae has been practicing in various areas of law, such as corporate law, securities law, bankruptcy, family law and criminal law. He represents individuals as well as businesses of all sizes.
Child abuse and neglect is one of the areas that Mr. Isogae has been actively involved in. To save abused children, he gives legal advice to child welfare sections of local governments, and represents them in family court proceedings.
He is involved in national and local policies on child welfare, too. He has been a member of Child Welfare Council of Tokyo Metropolitan Government since 1997 (with a short interval), and a member of Social Security Council of Ministry of Health, Labour, and Welfare since 2009.
Mr. Isogae had the honor of being a member of the Legislative Council of the Justice Ministry in 2010. In the council, he was deeply committed to making a draft of a bill which altered Japanese Civil Code and Child Welfare Act.
Through his practice and study in child welfare, he has expanded his interests into international custodial disputes. Again, he was appointed to be a member of the Legislative Council in 2011, and worked for preparation to ratify the Hague Abduction Convention. He also played an important role in JFBA (Japan Federation of Bar Associations) in dissemination of the ideas of the Convention and in training attorneys.
Mr. Isogae participated in International Visitor Leadership Program arranged by the U.S. Department of State in 2014. This program focused on child abduction and some other related issues, such as child abuse and domestic violence.
Membership / Activities
Tokyo Bar Association (vice president in FY2017, vice speaker in FY2022)
Kanto Regional Federation of Bar Associations (executive director in FY2013)
Japan Federation of Bar Associations (member of Children's Rights Committee)
International Society for the Prevention of Child Abuse and Neglect
Japan Society for the Prevention of Child Abuse and Neglect (secretary general)
The Japan Society for Socio-Legal Studies on Family Issues
Mitaka Municipal Board of Education (2004 – 2010. Chair in 2009 – 2010)
Education
LL.M. in U.S. law (2010), Temple University Beasley School of Law
LL.B. (1992), The University of Tokyo